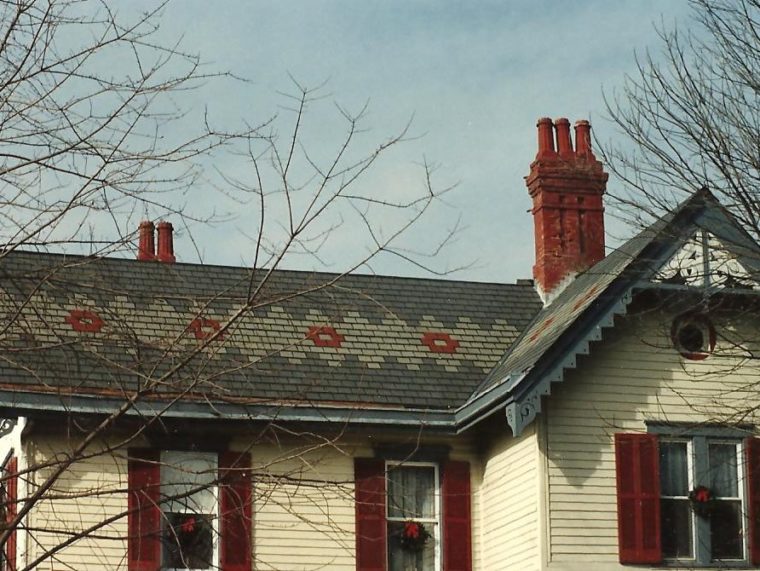 Service Overview
We provide our clients with two generations of roofing knowledge. These are the skills required to work slate roofing systems.  We have a stockpile of slate to make any repairs necessary to you slate roof. As well as, the sheet metal skills to provide proper flashings that will last the life time of your slate. Furthermore, we provide new slate applications and  a huge number of suppliers to get the slate you desire. Our work is done by high-class experts using the latest technologies.
Slate is one of the longest-lasting roof materials, sometimes lasting more than 100 years. It is a natural rock that is mined and cut to become a form of 'shingle' (a thin, tapered piece of material used as a roof and wall covering). Slate has been used for hundreds of years as a roof covering but only after the industrial revolution and the construction of the railway network did they become common outside of the slate mining areas.
Slate is strong and has very good weather resistance as well as low water absorption, meaning that it withstands freezing temperatures well. However, the initial cost of slate shingles can be higher than other types of roof covering, as can repairs and maintenance. Slate roofs are also relatively heavy.
Sometimes contractors can try cutting corners with the head lap to use less slate and reduces the weight of the roof. That is why it's important choosing a knowledgeable contractor to install a roof with extra head lap rather than risking problems which may require that the slates are removed and replaced.
Please contact us for further details!